Doomwalker Down - March 24, 2008
Posted:
Tue Mar 25, 2008 1:45 am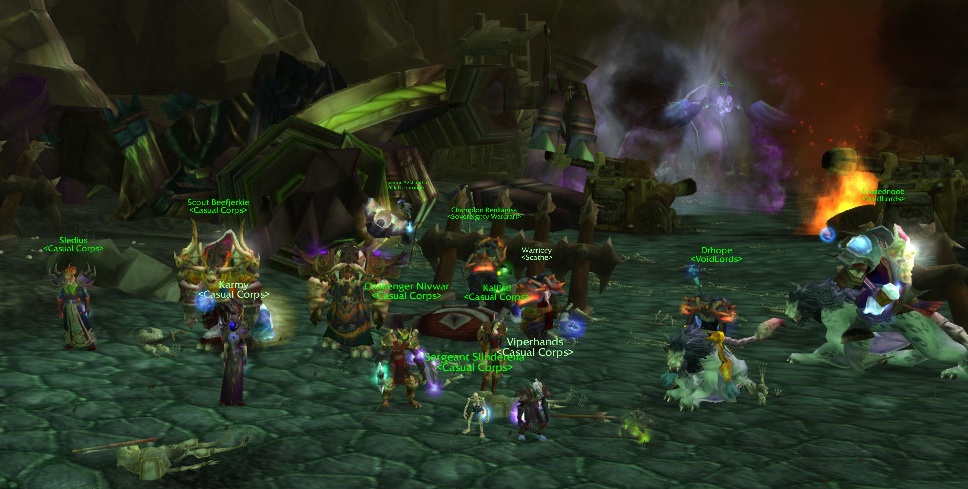 Well, if you didn't make it, we replaced you with a PUG and still dropped him. The first attempt we had some issues with cyclones from his Alliance Druid Add, and a few CoT from his Alliance Warlock add. After we got our DPS priority down (Alliance -> Doomwalker) he dropped on the 2nd attempt. Good job!
Loots:
-> Wárriory (Guest)
-> Beefjerkie
No stats!